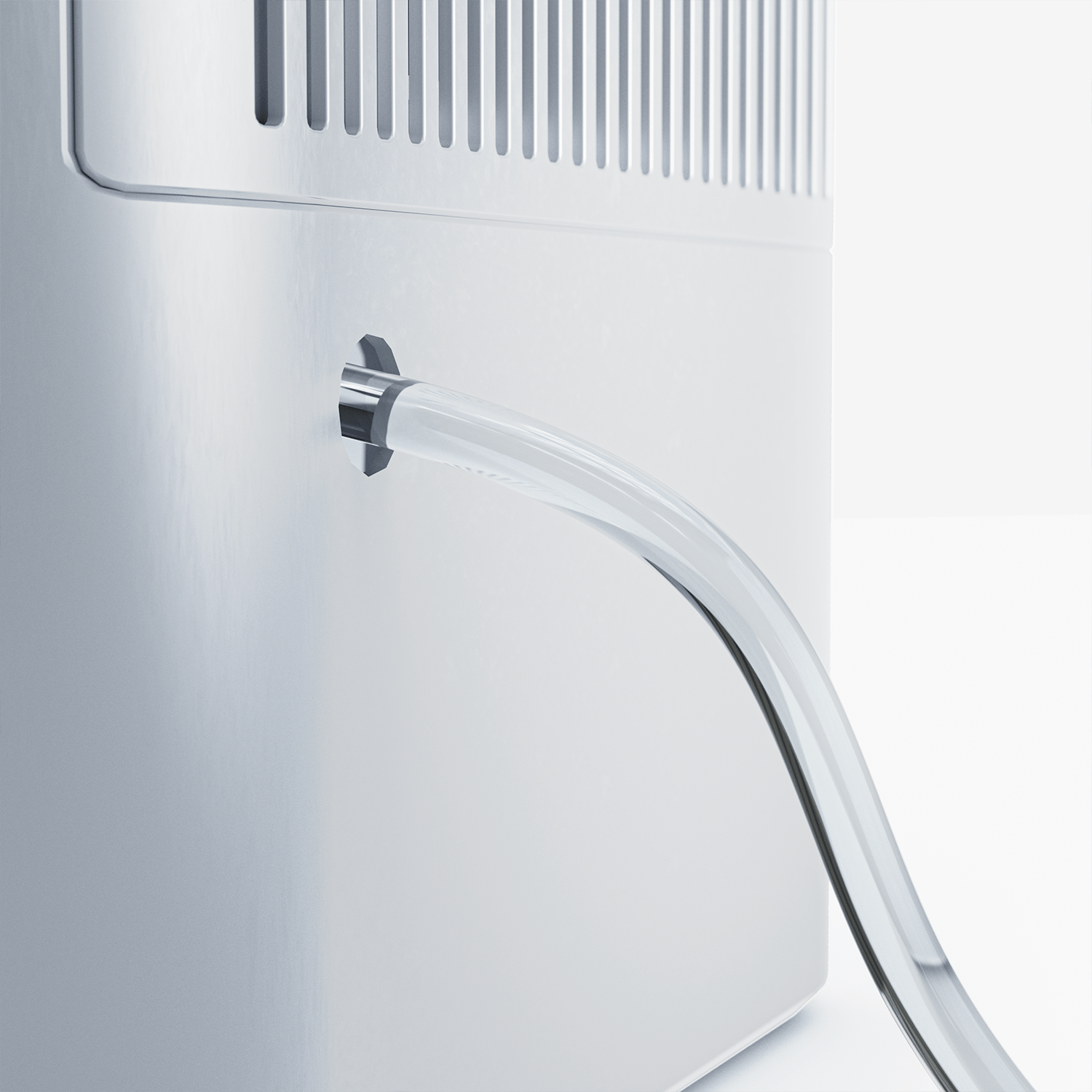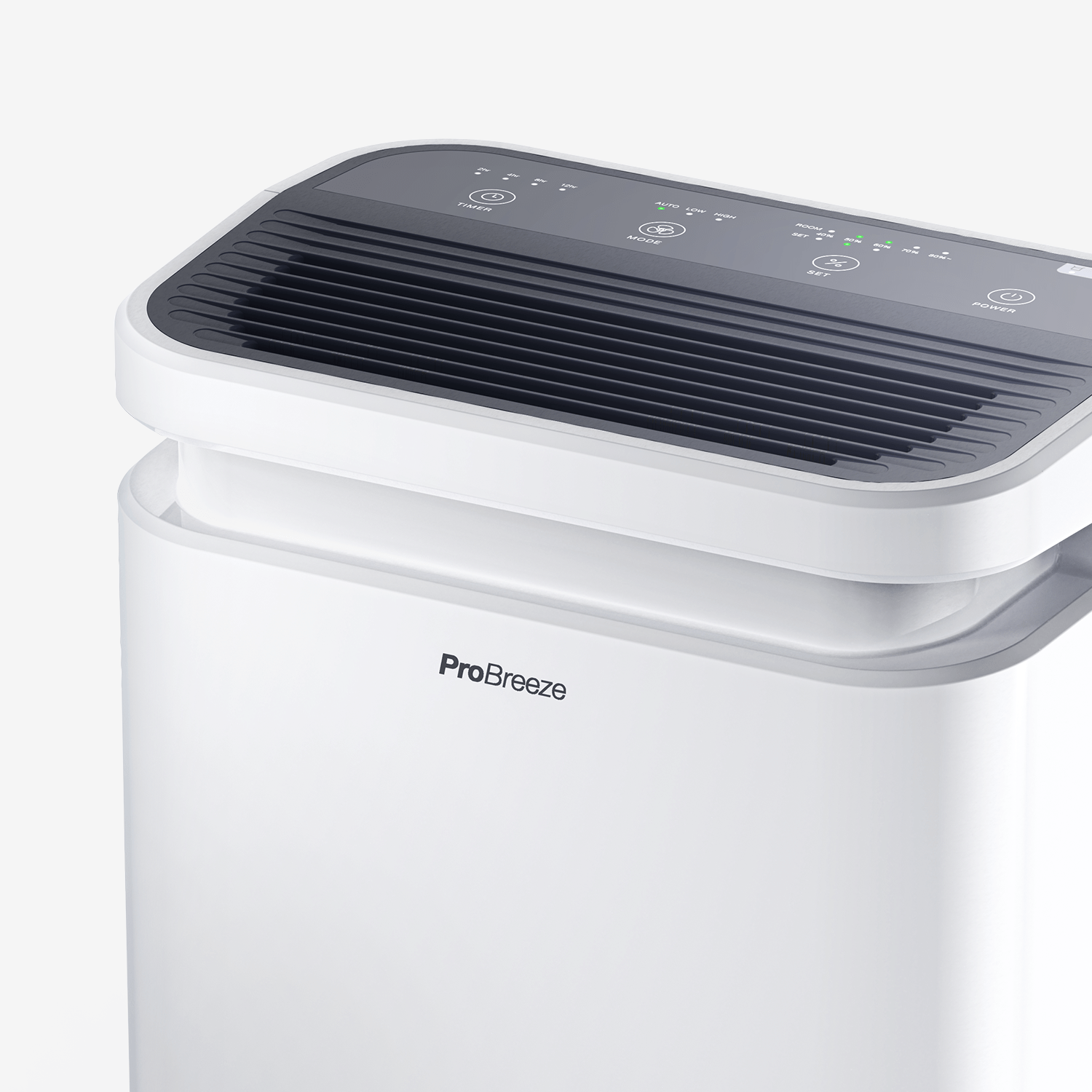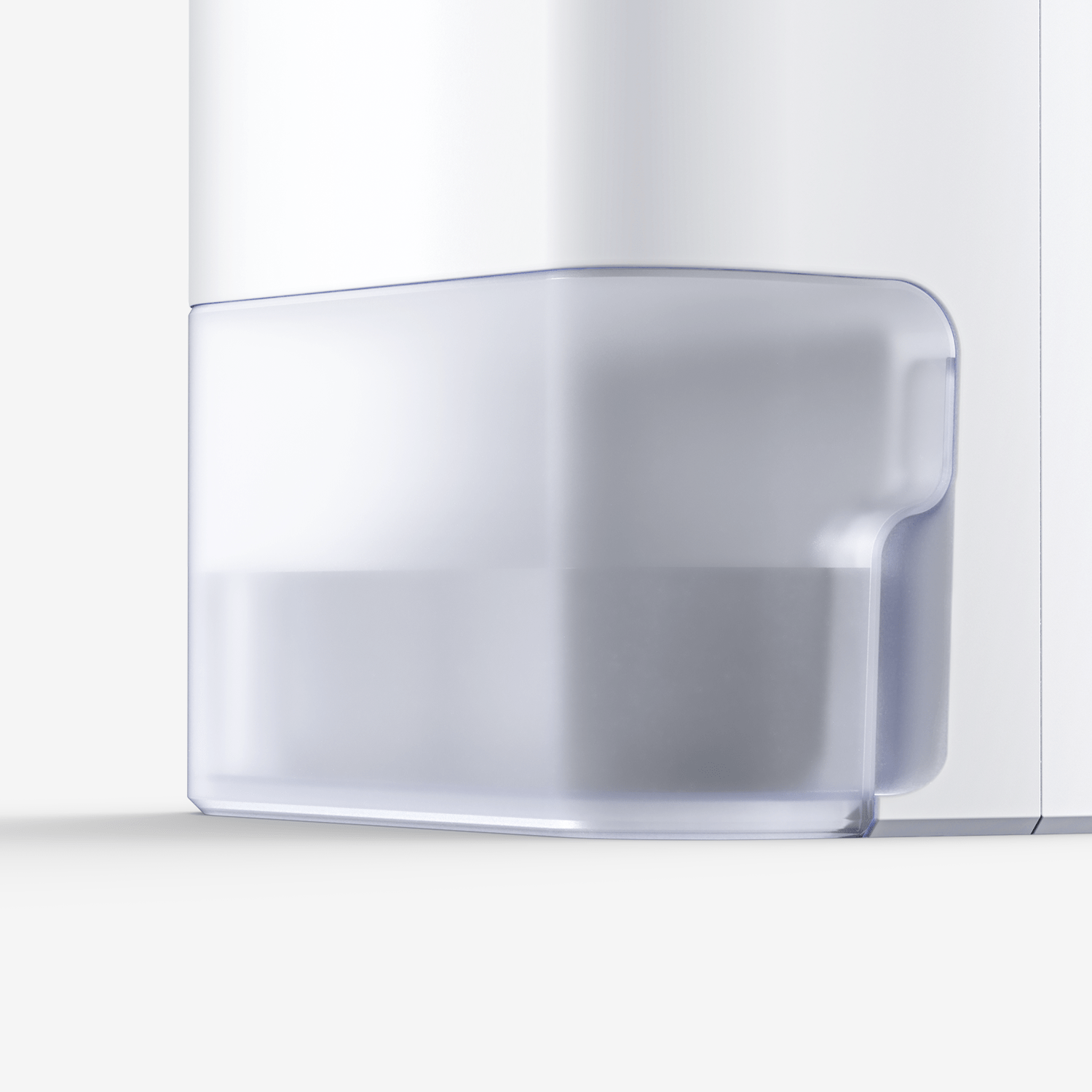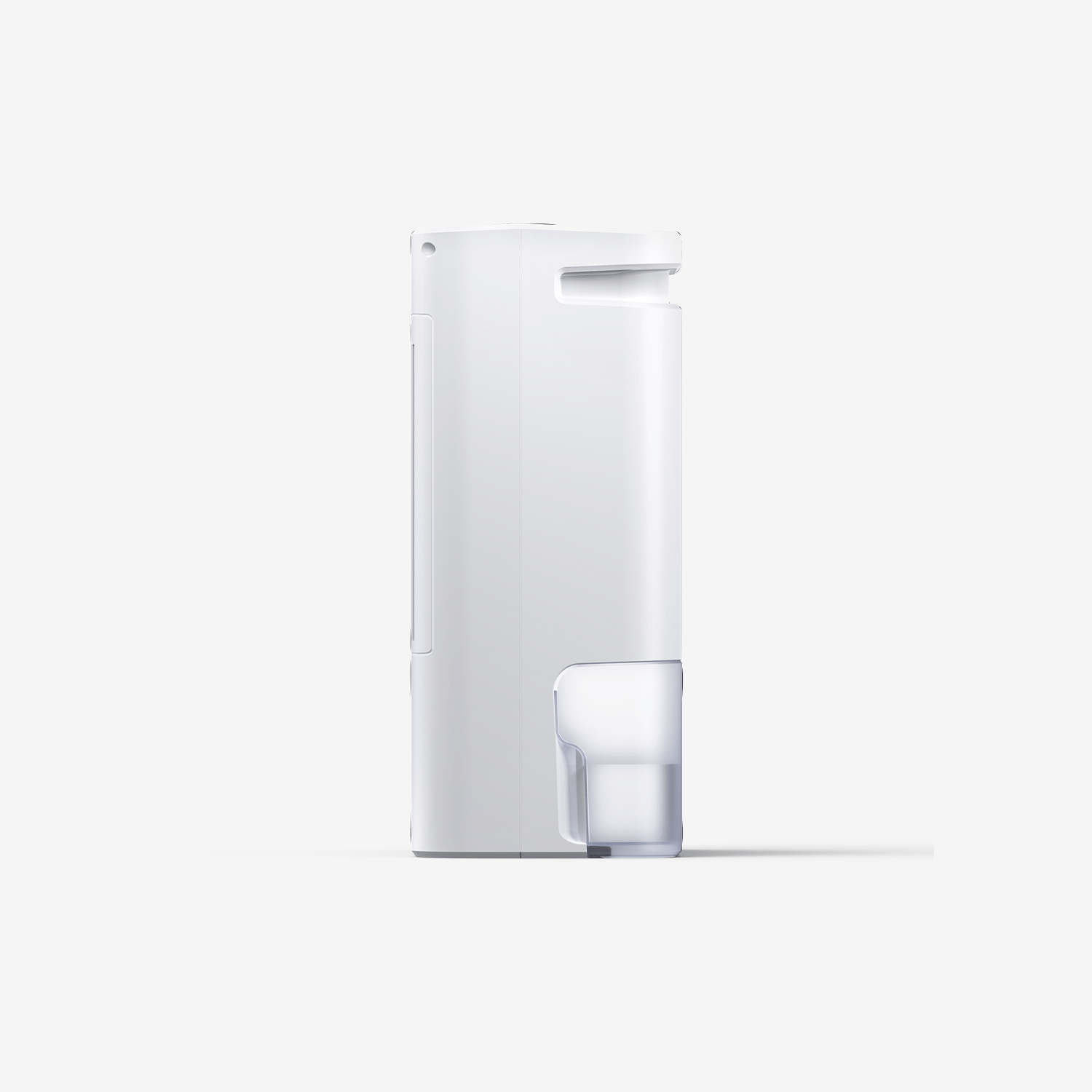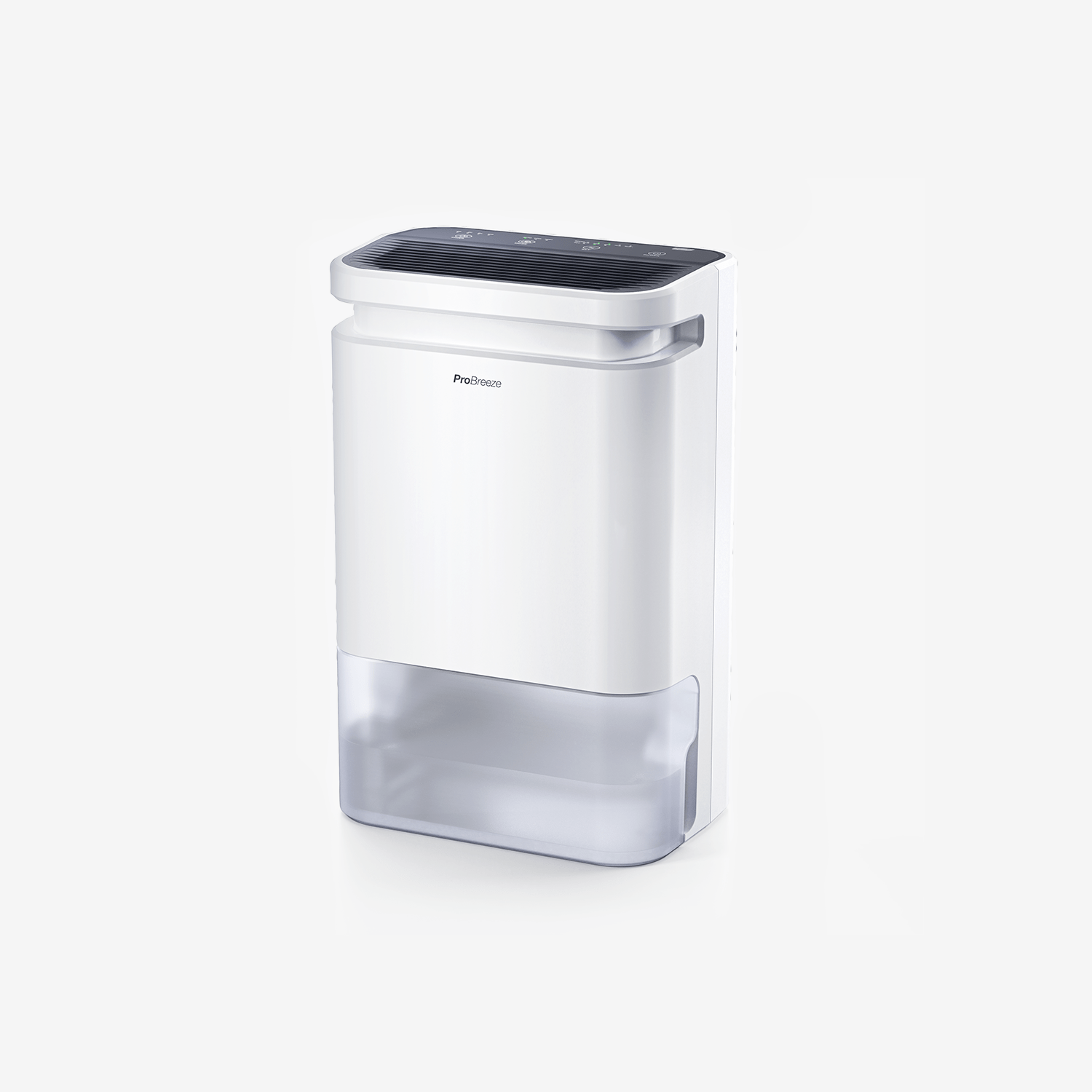 10L Desiccant Dehumidifier with Built-in Humidistat
Perfect for combating moisture in spaces with temperatures as low as 1°C, suitable for colder areas of your home, such as a garage and conservatory. It has a 3L water tank to collect up to 10 litres of moisture per day and add warmth to a colder room in winter.
This 10L Cold Weather Dehumidifier quickly and efficiently removes damp, mould, and moisture from the air. It uses high-powered desiccant technology to remove up to 10 litres of moisture per day, making it ideal for use in medium to large rooms with persistent damp issues. A continuous drainage hose is included for operating over extended periods of time.

10 Litres Per Day:

 

Extracts up to 10 litres of moisture per day in temperatures as low as 1°C. It's ideal for dampness, mould and moisture in large homes, rooms, bathrooms, garages and basements.
Cold Temperatures:

 

Whilst regular compressor dehumidifiers work well between 20-30°C, they stop collecting moisture below 15°C meaning they are unsuitable for colder environments. This unit is designed to collect water in temperatures as low as 1°C and is perfect for colder rooms or during the winter.
Energy efficient:

 

Our energy-efficient dehumidifier has been designed to automatically shut off once it has reached your desired humidity level.
Large Collection Tank:

 

Large 3L water tank automatically shuts off when maximum capacity is reached, and a continuous drainage hose is included for long-term use
Set Desired Humidity:

 

The built-in humidity sensor allows you to set your desired room humidity. Once this level is reached the unit will turn off to preserve energy.
Digital Control Panel:

 

LED lights display the current room humidity level and the easy-to-use control panel ensures simple control of the dehumidifier power and auto-off timer.
Dimensions

317 x 213 x 499mm

Energy Consumption

0.68 kW·h

Filter

Yes

Max Extraction

10L

Maximum Room size

400 sqft

Noise Level

36(+3) dBA

Power Cord Length

185 cm

Power Voltage

220-240V

Timer

Yes

Type

Desiccant (Cold Weather)

Water Tank Capacity

3L

Weight

6.8kg

Airflow Rate

120 m3/h

Continuos Drainage Option

Yes

Led Display

Yes

Humidity Indicator

Yes

Working Temperature

1-40°C
Free Standard Delivery
All orders placed within Europe come with free Standard delivery. The delivery time will vary depending on the shipping location.
Please allow the following number of working days for your order to arrive.
Germany: 1-3 days
Belgium, France, Austria, The Netherlands, Spain, Italy, Poland: 3-5 days
Austria: 5-7 days
Portugal, Sweden, Czech Republic: 7-10 days
Returns
Orders can be returned within 30 days of the original purchase date, provided the order is unused and unopened. Please follow the steps here to return your order.
If you're concerned that your product is faulty, please contact our Customer Care Team here.
Dimensions

317 x 213 x 499mm

Weight

6.8kg

Type

Desiccant (Cold Weather)

Water Tank Capacity

3L

Max Extraction

10L

Maximum Room Size

400 sqft

Energy Consumption

0.68 kW·h

Noise Level

36(+3) dBA

Continuous Drainage Option

Yes

Led Display

Yes

Humidity Indicator

Yes

Working Temperature

1-40°C

Airflow rate

120 m3/h
Dimensions

217 X 296 X 437mm

Weight

9.5kg

Type

Compressor

Water Tank Capacity

1.8L

Max Extraction

12L

Maximum Room Size

162 sqft

Energy Consumption

0.24 kW·h

Noise Level

40 dBA

Continuous Drainage Option

Yes

Led Display

Yes

Humidity Indicator

Yes

Working Temperature

5 - 32°C

Airflow rate

80 m3/h
Dimensions

255 x 220 x 445mm

Weight

10kg

Type

Compressor

Water Tank Capacity

2.1L

Max Extraction

12L

Maximum Room Size

160 sq ft

Energy Consumption

0.2 kW·h

Noise Level

≤38 dBA

Continuous Drainage Option

Yes

Led Display

Yes

Humidity Indicator

Yes

Working Temperature

5 - 35°C

Airflow rate

100m3/h
Dimensions

317 x 213 x 499mm

Weight

6.8kg

Type

Desiccant (Cold Weather)

Water Tank Capacity

3L

Max Extraction

10L

Maximum Room Size

400 sqft

Energy Consumption

0.68 kW·h

Noise Level

36(+3) dBA

Continuous Drainage Option

Yes

Led Display

Yes

Humidity Indicator

Yes

Working Temperature

1-40°C

Airflow rate

120 m3/h
Dimensions

217 X 296 X 437mm

Weight

9.5kg

Type

Compressor

Water Tank Capacity

1.8L

Max Extraction

12L

Maximum Room Size

162 sqft

Energy Consumption

0.24 kW·h

Noise Level

40 dBA

Continuous Drainage Option

Yes

Led Display

Yes

Humidity Indicator

Yes

Working Temperature

5 - 32°C

Airflow rate

80 m3/h